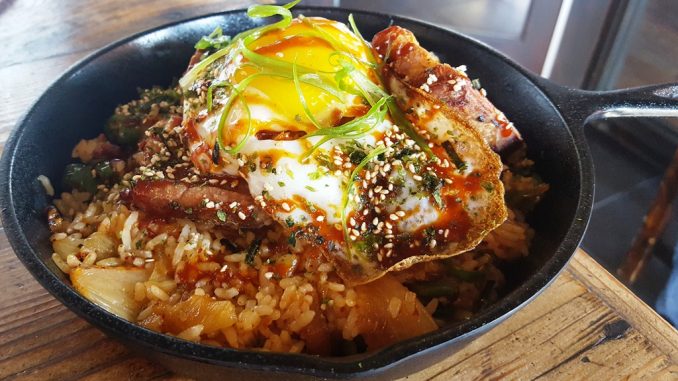 The temperature might finally be cooling down in Southern California, but that is no deterrent to keep you from going to the beach. If sand, biking and just enjoying the scenic view is not enough, The Standing Room, with its combination of great food, live music vast array of cocktails and beer that flow from the bar, is another great excuse to visit Hermosa Beach.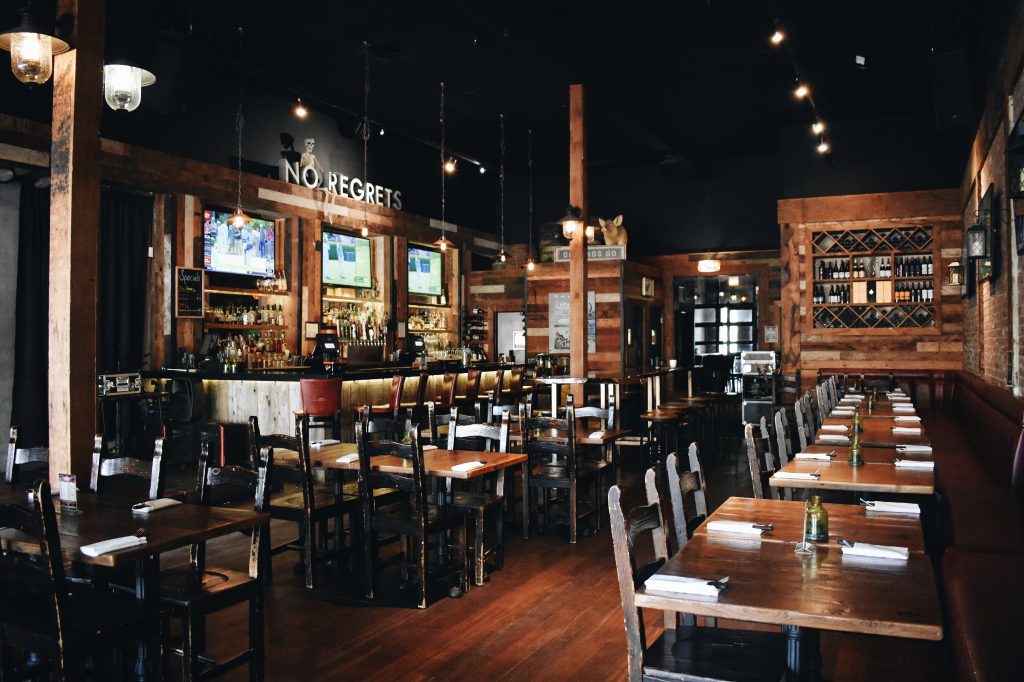 The Standing Room exemplifies what happens when you create unique and flavorful food, people will implore you to cook more and more of it. The Standing Room owner Lowell Bakke did just that as he went from a take-out location located originally from the Catalina Liquor Store in Redondo Beach to adding a second location in Hermosa Beach. The Hermosa Beach location is a stand-alone restaurant and bar that engulfed in beautiful woodwork, has a stage for live music that you can find many nights of the week and finally outdoor seating that allows you to enjoy the ocean weather.
While The Standing Room has the appearance of a bar and bit of the attitude, the menu is anything but your typical bar fare. The Tuna Poke Nachos are destined to be one of The Standing Room's signature dishes as each crispy wonton is not only full of flavor, but they are all full of fresh tuna as there is no skimping on ingredients here. To bring it all together you are going to find a rich poke sauce, avocado, onion, jalapenos, Thai crab mayo, and a sprinkle of furikake brings in a hint of sea saltiness to the dish. This is served as an appetizer but you might just want to get your own as there will be a fight for that last wonton.
Burgers are plentiful and they are anything but your usual burger, each one has a personality of its own. You could probably start and end with the Napoleon, but you better bring a friend to eat this monstrosity. This short rib burger is packed with flavor at every bite as it is topped with smoked gouda, cheddar cheese, a fried egg, bacon along with arugula and caramelized onions and it comes with truffle fries. If you are going to take on this burger, bring your appetite. If you are looking for a little spice with your burger, the Chance burger has jalapeno, chili sauce, ghost pepper jack cheese and habanero cream coleslaw. The Standing Room also recently introduced their first vegetarian-friendly Black Bean Veggie Burger that might not be as juicy as their burgers but it still has great flavor and is loaded with vegetables.
The rest of the menu will showcase a lot of fresh and seasonal ingredients such as the Burrata and Pear salad that is built around baby arugula that is topped with a pecan crumble and finished off with fresh burrata with balsamic glazed drizzled on top. Two of the best dishes on the menu incorporate their American-Korean fusion flavor into each dish. The Korean Braised Short Rib plate is paired with seasonal mushrooms, butternut squash, and sticky white rice. We saved the best for last as the best dish on the menu has to be the Crispy Pork Belly & Kimchee Fried Rice. This is one of those great dishes that each bite brings a little something new to your taste buds. The fried rice would be make a nice dish by itself as it is cooked to perfection and loaded with kimchi flavor and given a nice pop with scallions littered to go with Korean gochujang sauce. The focal point of the dish is the fatty and flavorful pork belly that has nice crispy char to it but once you bite it you get juicy tenderness and then to make this dish somehow even better, it is topped off with a runny egg.
Hermosa Beach has become home to quite a litany of restaurants, which makes a visit to the beach even more enticing. If you are riding your bike, walking around aimlessly just taking in the ocean breeze, dipping your toes in the sand or just people watching, once hunger strikes or if you need a midday cocktail, The Standing Room is a must experience. Regardless of what you are doing or what you are looking for you can be guaranteed of two things, you will have a great experience and whatever you eat or drink, The Standing Room will leave you more than satisfied and will turn into your go-to spot on your next visit to Hermosa Beach.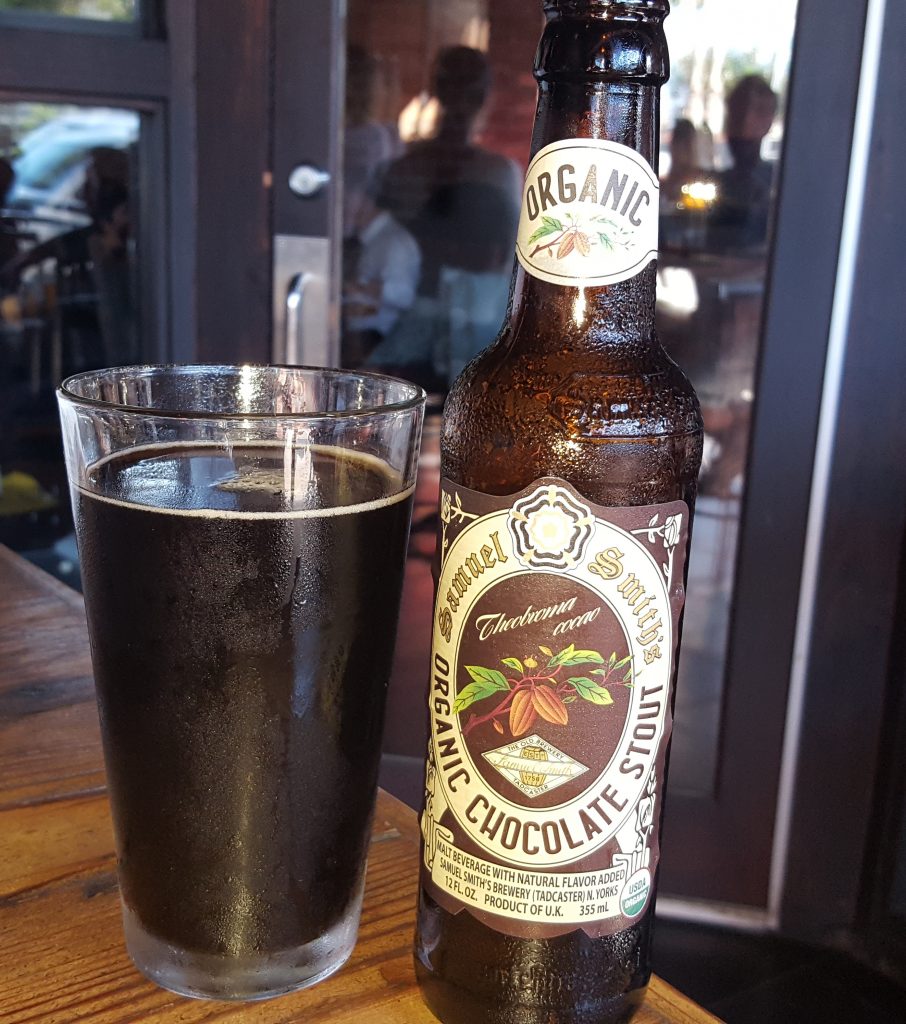 The Standing Room bar while making a great viewing spot for not only any sports that you are looking to watch, it is right next to the live music stage that almost nightly has great local brands. In addition to a lengthy list of beers on tap and plenty of unique bottled beers, The Standing Room has very creative craft cocktail menu. The Standing Room Buck brings a great combination of a strong drink with refreshing flavors as it combines Knob Creek Bourbon with ginger beer, lime and mint. The other really unique cocktail on the menu is the Irish Samurai. A trio of ingredients that might look odd when listed together, but the Knappogue Irish Whiskey, green tea and limoncello all do transform into what you might think of as an adult Arnold Palmer, very refreshing and very beach.
For more information, visit: The Standing Room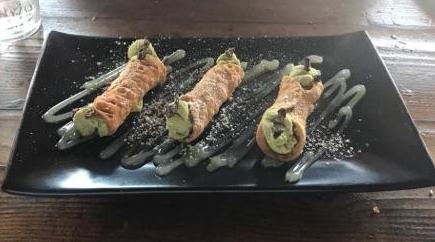 (Photos Courtesy Stephan Martin)