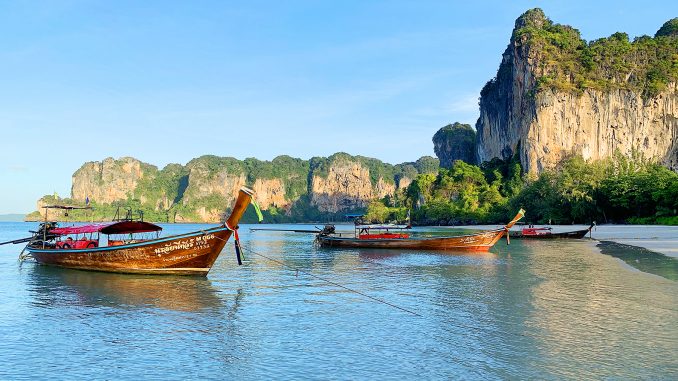 By Daniel Herron
Once again Universal Pictures has chosen Thailand's rich and exotic locations for the latest in the franchise – Fast and Furious 9.  The southern Province of Krabi has been scouted and several choice locations have been selected as backdrops for this highly successful action-packed film, starring Vin Diesel, Michell Rodiguez, Jordana Brewster, Lucas Black, Tyrese Gibson and John Cena. 
This really good news to Thailand and they can't wait for Fast and Furious 9 to showcase Southern Thailand to the world. This is the best way to promote places like Phuket, Phang Nga, Krabi and Surat Thani to the world!
Stunt cars to be used in the filming of Fast and Furious 9 have arrived in Krabi. The producers said the production is spending Bt340mil (RM45mil) in Krabi, Phang Ngan and Phuket, using Thai crews as support.
The Krabi governor said he hoped the film would be a "great advertisement for the nature, culture and history of the kingdom".

Tony Jaa, the Thai action star, appeared in Fast and Furious 7.
Speaking of Tony Jaa, he is currently on the island of Cyprus filming a new movie, Jiu Jitsu, starring Nicolas Cage, Juju Chan, Crouching Tiger, Frank Grillo, The Warrior, and stunt expert Ryan Tarran from Aquaman.
I was fortunate to be called over from Thailand to shoot the production stills for this new action thriller about an alien that visits earth every 6 years to challenge the movie's hero played by Alain Moussi. The fate of the world is in his hands!
Other talent from Thailand that flew over to work on the film was a world-class martial arts team for fight coordination along with a master set designer and his team who worked on Kickboxer Retaliation, all filmed in Thailand.  Jiu Jitsu is to be released in 2020.
Thailand is proving once again it can offer much to Hollywood not only in exotic and exciting locations but world-class talent on camera and behind the scenes.
Also of note, another film The Cave, was filmed in Thailand starting Ron Smoorenburg, who has worked with Jackie Chan. The film is about the Thai soccer team boys in Northern Thailand that were trapped for over 2 weeks, while exploring in a cave. A sudden storm came up that caused flash flooding and forced them deep inside the cave.
Daniel Herron – Article Copyright 2019