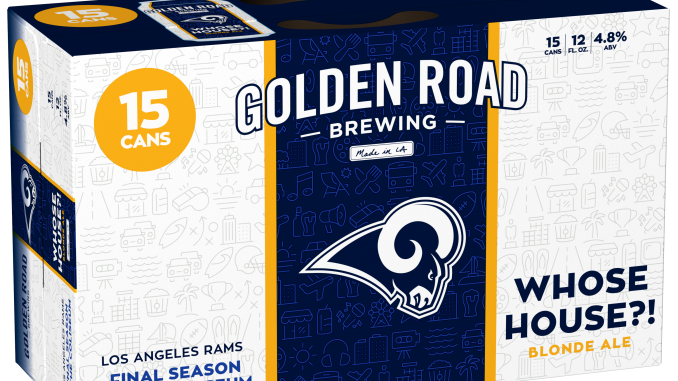 The 2019 NFL season may have already kicked off but the most unforgettable moment of this year was announced today. For the first time, fans will have the chance to actually get PAID to watch football. Yes, you read that right. PAID TO WATCH FOOTBALL! 
Golden Road Brewing is hiring a Chief Beer Officer (C.B.O) for the 2019 NFL season to celebrate its partnership with the Los Angeles Rams and the all-new Whose House?! Blonde Ale, a light, bright Blonde Ale that pairs perfectly with throwing around the old pigskin. The C.B.O. will have the arduous task of watching every Rams game, promoting Golden Road and all that comes with it. It's a hard job – but hey, someone's gotta do it! Did we mention the C.B.O. gets a pair of tickets to every Rams home game and a salary of $150 per game to watch?
Applications are now open for eligible candidates (21+ or older). To apply, fans can submit a video or photo via Instagram explaining why they should be chosen. Entries will be open for one week only and the winner will be announced by Friday, September 27.
To apply, visit: Golden Road Job