Molekule's Air Mini
After more than a year of being stuck at home 24/7, homeschooling kids and dealing with the stress of a pandemic, we can all agree that dads deserve something extra special this year. With air quality and personal health top of mind as a result of COVID-19, Molekule's Air Mini and Air Mini+ make for the perfect gift! Harmful pollutants commonly found in the home are known to damage your liver, kidney and central nervous system, and Molekule's patented technology is proven to destroy viruses, bacteria, mold, VOCs and other airborne pollutants that contaminate the air.
By gifting a Molekule device, you can have peace of mind knowing that you're creating a safer environment for dads, kids, and potential future guests welcomed indoors. Molekule is running a Memorial Day sale from May 25 to June 8, offering great discounts ranging from $50 to $100 on a range of their innovative devices.
$399 Buy now!
Casio's PRO TREK PRTB70 Series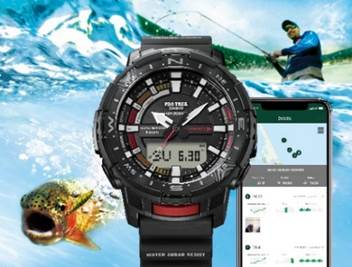 Consisting of three models – PRTB70-1 (Black), PRTB70-2 (Blue) and PRTB70-5 (Green) – the PRT-B70 series offers Smartphone Link connectivity via Bluetooth® to access functionality specially designed for the great outdoors. The PRTB70 series boasts quad sensor technology that can detect compass bearing, barometric pressure/altitude, temperature, and steps all necessary for outdoor exploration. Casio's PRTB70 series also offers special functionality geared toward fisherman including the Fish In Time feature and a Fishing Timer. Fish In Time uses fish icons to indicate catch probability throughout the day and the Fishing Timer's alarm automatically counts down with the second hand to the time remaining when a good catch period is about to be entered.
$240 Buy now!
Sadler's Smokehouse
Since 1948, people have been making the drive to Henderson, Texas to enjoy the authentic pit-smoked Texas barbeque from the experts at Sadler's® Smokehouse. For Father's Day, treat your dad to incredible beef brisket.
$109.99-$119.99 Buy now!
truMedicⓇ MagicHands™ truShiatsuⓇ Neck and Back Massager with Heat
The truMedicⓇ MagicHands™ truShiatsuⓇ Neck and Back Massager with Heat is an advanced, high-performance multiuse personal massager that features a patent-pending mechanism and design. It delivers a powerful massage that is so lifelike, users will believe it is coming from a set of real human hands, recreating the touch of a professional masseuse. With deep-kneading massage nodes that act like a human "thumb," MagicHands™ delivers an effective truShiatsu™ massage. It penetrates sore muscles and is a perfect pre-workout warmup. The benefits of MagicHands™ can be enjoyed by everyone, whether at home or on the go.
$179.97 (on sale) Buy now!
BACARDÍ Premium Rum Collection
This Father's Day get the perfect premium sipping spirits from BACARDÍ Premium Rum Collection for the dad who wants to expand his palette for dark spirits. This year give dad a gift that shows just how much he means to you with elevated sipping rums: BACARDÍ Gran Reserva Diez and BACARDÍ Reserva Ocho. And if he's looking for something to mix up on his special day, we suggest the BACARDÍ Ocho Old Fashioned – a classic cocktail with a BACARDÍrumtwist!
If you're looking to wow dad this Father's Day, you can't go wrong with one of these delicious choices from BACARDÍ.
BACARDÍ Gran Reserva Diez
For the fancy Dad who likes his spirits extra-aged, we recommend BACARDÍ Gran Reserva Diez. A master blender's reserve, BACARDÍ Gran Reserva Diez is barrel aged for a minimum of ten years. Best enjoyed neat or on the rocks, this bottle has a dark golden hue that boasts bright notes of banana, pear and tropical melon balanced with caramelized vanilla and oak, resulting in a premium rum with complex flavors your Dad is sure to enjoy.
BACARDÍ Gran Reserva Diez (MSRP: $39.99)is available at ReserveBar.
BACARDÍ Reserva Ocho
For the spirits connoisseur and budding at-home bartender Dad, gift BACARDÍ Reserva Ocho – a premium aged rum to show Dad just how special he is to you this Father's Day. Based on the original recipe from the Bacardi family reserves developed in 1862, BACARDÍ Reserva Ocho has a rich golden color and warming notes of butterscotch, nutmeg and dried apricots. Barrel aged for a minimum of eight years with a rich, velvety body – the longer aging process sparks an additional layer of complex flavors from the barrel. Best enjoyed neat, on the rocks or in an Ocho Old Fashioned (recipe below) – Dad is sure to feel the love while sipping on this premium rum.
BACARDÍ Reserva Ocho (MSRP: $29.99)is available at ReserveBar
BACARDÍ Ocho Old Fashioned
Ingredients:
· 2 oz. BACARDÍ Reserva Ocho Rum
· ¼ oz. simple syrup
· 2 dashes Angostura® Bitters
Method: Add all ingredients into a rocks glass. Fill with ice. Stir until well mixed and very cold. Garnish with an orange peel twist.
Vital Choice 2021 Limited Edition Grill Box
Food and Father's Day, simply the perfect match and is the gift that will always put a smile on dad's face. The Vital Choice Limited Edition Grill Box 2021 is full of goodies for did. It contains sustainably wild-caught sockeye salmon and mahi mahi, along with Atlantic scallops and our wildly popular deluxe salmon burgers. And to get you in the barbecue mood, they have included their Rustic Blackening Blend and alder grilling planks for dad.
$149 Buy now!
Biopelle Stem Cell Eye Cream
This eye cream is formulated with caffeine and retinol to help improve the appearance of crow's feet, dark circles and puffiness. Even dad can appreciate skincare! Biopelle Stem Cell Eye Cream is a hit with any male who has tried it and not only do they love it but it is a product you know they will use! Also available on Amazon
$130 Buy now!
Castaway Nantucket
Castaway Nantucket has the perfect outerwear staples that will keep your loved one warm and classy through the rest of winter. Two favorites – these Quilted Sweatshirts. This mid-layer snap pullover is made with light, quilted puff fabric and perfect to throw on apres ski, at brunch, and small enough to pack in your backpack for a spring hike.
Brothers Matt and Andrew worked at their four-generation, family-run Murray's Toggery Shop on Nantucket for countless summers and more, going on to start Castaway Nantucket in 2005. Castaway Nantucket features truly-preserved American style for men and women buoyed by tradition, quality, and the ideals of life by the sea.
$79.99 Buy now!
Cannabis Products from The Parent Company & Caliva
This Father's Day (6/20), ditch the tools, golf polos, and ties and surprise dad with high quality, trusted cannabis products from The Parent Company! Bringing together the best of cultivation, extraction, manufacturing, branding and omnichannel distribution, The Parent Company has created the largest vertically integrated cannabis company in California, enabling them to create quality cannabis for every kind of dad at approachable price points. I'm reaching to see if you are working on any gift guides tied to the holiday where cannabis products from Caliva,
Can't get dad PGA tour tickets? Gift him another luxury – MONOGRAM's No.01 OG Handroll, a one-of-a-kind offering for a one-of-a-kind dad that implements a proprietary rolling technique that allows the flower to burn slowly and evenly for multiple sessions. For dads always on the go, Caliva Flowersticks and Fun Uncle Cruisers vapes make the perfect convenient gifts that are both discrete and easy to tote along. For the dads that like a sweet treat DELI Nickels Gummy Rounds are deliciously chewy and fruity, sugar-dusted and deliberately affordable meaning you won't break the bank. To further celebrate the rockstar dad in your life, Caliva is also offering 25% off Mind Your Head products (the cannabis line from Mickey Hart, 2x Grammy award-winning percussionist for the Grateful Dead) from 6/17 to 6/20.
Nirvana Water
Father's Day is quickly approaching and Nirvana water is here with the perfect last minute gift. Their HMB infused water not only hydrates but also supports muscle wellness by boosting muscle performance, reducing muscle recovery time, and slowing muscle degradation. Nirvana is a healthier alternative than other drinks as it comes straight from the Adirondacks and is high in calcium and low in sodium. Any father, not just those who prioritize fitness, will be thrilled to receive Nirvana and it will quickly become their new favorite drink. If you are looking to help dad feel good and keep active, grab him some Nirvana this Father's Day.
Baddle Pickleball Paddle
Baddle Advance – A USAPA-approved midweight pickleball paddle designed for every level of play. It features a graphite paddle face and comes in two sizes, standard and XT Grip. The XT Grip has a 5.25″ long handle for an extended reach. The Baddle Advance paddle retails for $110.
Baddle Pro Circuit – A USAPA-approved Pro Circuit midweight paddle designed for power and maneuverability. It features a fiberglass face with a large sweet spot for strength and a 5.25″ anti-slip grip that is thoughtfully designed with functional whipstitching and holed ventilation for superior hand traction to minimize vibration. The Baddle Pro Circuit paddle retails for $130. 
Follow them on Instagram, and Facebook.
$110+ Buy now!
Bomber Jacket Carry-All Pouches (set of 3)
A safe home-away-from-home for tech in a set of 3 leather padded-protected pouches – one small, medium and large – perfect for just about anything from earbuds and cords to a mini tablet. Stash earbuds and cords in the small, adaptors and drives in the medium and the large can hold an iPad mini.
$109 Buy now!
ISOtunes LINK, is perfect for the dads that have a lot of home projects, ones who love their lawns, and even the dads that picked up a DIY hobby over quarantine. What makes LINK so great is it is one of the only Bluetooth headphones on the market that's truly committed to personal safety; all headphones are certified-hearing protectors that limit the volume output to 85 decibels. Merging the latest developments with cutting-edge electronics win stylish, modern and lightweight designs, these safety headphones don't look or feel like safety headphones.
ISOtunes LINK is the company's first Bluetooth earmuff, perfect for the woodworker who prefers over-ear hearing protection but refuses to compromise their listening experience. Lightweight and comfortable with a 14+ hour battery life, LINK safely reduces damaging noise by 24 dB. Its noise-isolating microphone also blocks out steady-state noise for clear calls in loud environments.
$79.99 Buy now!
Cure Crate
Help Dad chill out this Fathers Day with a personalized wellness "remedy" offering the benefits of CBD in a premium subscription box created just for you by Cure Crate. Co-founded by serial entrepreneur/brand strategist Sean Wynn and healthcare consultant Alexandra Mulconnery, Cure Crate is a minority-owned business offering "CBD-ELIVERED." This one-of-a-kind CBD subscription service helps people sample, find, and curate CBD products that fit their unique needs and lifestyle with a social justice-driven platform designed to share the healing. Soothing benefits of CBD while creating a more inclusive, accessible world for everyone.
"CBD is not one-size-fits-all," explains Wynn. "This potent plant has so many diverse and beneficial applications. We empower customers to engage with it in a way that feels personally meaningful while also helping to raise awareness about – and actively battle – systemic inequality."
$63 Buy now!
Crabtree & Evelyn's Crabtree Collection
The collection for Father's Day this year from Crabtree & Evelyn is their gender-neutral line filled with tons of face and body essentials. The formulations of these products include apple extracts and exfoliating AHAs to refresh an renew your skin. The Hydrate + Soothe Aftershave Balm and the Raw Instinct Candle are two notable items that will elevate dad's skincare and fragrance game!
$15-$73 Buy now!
Half Time Beverage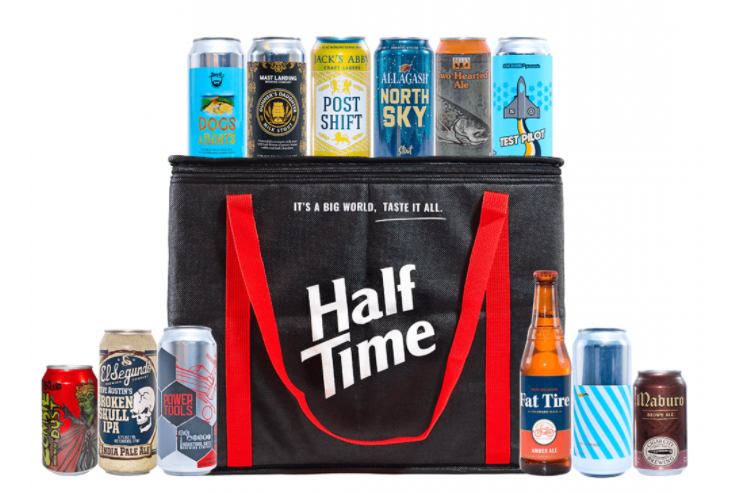 The largest retailer of craft beer in the United States that features over 4,000 craft beer and cider selections from over 800 breweries located in over 50 countries. In addition to a wide array of domestic and imported craft beers, Half Time Beverage also carries a lineup that includes cider, gluten-free beer, mead, mini kegs, non-alcoholic beer, beer & cider gift baskets, gift packs, monthly clubs/subscriptions, hard seltzer, and malt. To make it even better, they also deliver all of these options direct to doorsteps across the United States. Beer gift baskets are also available, which include a collection of 12 unique beers pre-packaged in a sleek, soft-pack cooler bag specially designed to keep beer cold for hours on end. For Father's Day this year, Half Time has picked out 12 of the top "dad-approved" beers and combined them into one dad-tastic gift pack! From Industrial Arts' Power Tools IPA, to Allagash Brewing's North Sky stout and Jack's Abby's Post-Shift pilsner, this is a 12-pack unlike any other…just like the dad in your life!
$74.99 Buy now!
TAO Clean UMMA Diamond Sonic Toothbrush
TAO Clean offers a line of self-cleaning sonic toothbrushes – perfect for tech savvy dad. The TAO Clean UMMA Diamond Sonic Toothbrush uses 40,000 tiny brush strokes per minute to sweep away plaque and gently polish away surface stains.
But what really sets TAO Clean's products apart is their Base Station which recharges and dries the brush while a 360-degree UVC-C light kills 99.9% of bacteria and germs ensuring that your brush is clean and safe to use each time..
$79 $69.20 (on sale) Buy now!
hum by Colgate® Smart Rechargeable Electric Toothbrush
The hum by Colgate range of Smart Toothbrushes with Bluetooth connectivity guide you to brush better by tracking the frequency, duration, and coverage of your individual brushing style to help you target spots that need extra love. With a brush that knows you and an app that shows you, hum makes outstanding oral care something to smile about with fun activities and challenges that help you improve your brushing while earning points toward rewards. It's no wonder this toothbrush won the 2021 Product of the Year award in the electric toothbrush category and would make the perfect Father's Day gift!
$69.99 Buy now!
Pivot Coldbrew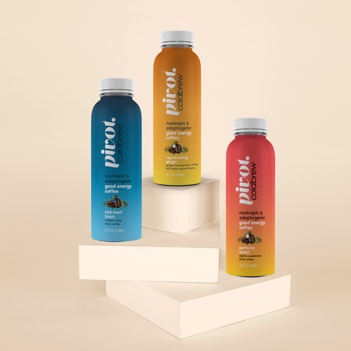 Keep Dad refreshed this Summer with Pivot Coldbrew – a RTD coffee that offers 5 flavors of the most advanced combination of nootropics and reishi available in the beverage world, which eliminates the caffeine crash while providing sustained energy, calm focus, and improved concentration. It's an ideal gift for those fitness-conscious & grinder Dads because Pivot Coldbrew's unique nootropic energy formula will keep Dad fueled with "good energy" and sustained energy throughout their long workdays.Pivot can be found in several local L.A. retailers, like Erewhon, or be purchased through their website. Receive 50% off first orders through the month of June using code DADLOVESPIVOT.
$59.98 Buy now!
One Potato Meal Kit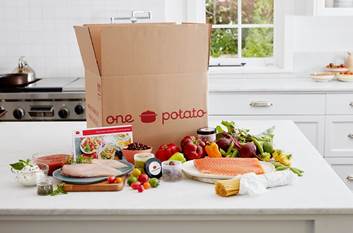 Organic family meal delivery service One Potato is perfect for the Dad that might be a little intimidated by the kitchen but wants to still help out. One Potato's co-founder, Catherine McCord, is a mom of three so she's created this meal service to be easy and kid friendly which means it's not only a great gift for dad but also a fun activity he can do with the kids.
One Potato boxes feature semi-chopped and prepared ingredients along with simple instructions. The meals require only 12 and 30 minutes to prepare and are designed to encourage kids to help with dinner. One Potato plans are based on family size, how often customers would like to cook (2 or 3 meals), and any dietary restrictions they may have (there are gluten-free and nut-free options). One Potato boxes start at $59.79 and average $12.95 per serving.
One Potato is now offering vegan menu options to families across the country through their partnership with Miyoko's Creamery. The new offering includes three vegan versions of family favorites, and each recipe features Miyoko's Creamery vegan cheese crafted from plant milks. These two California brands came together to offer families 3 different fresh and vegan meals per week; subscribers now will be able to pick from vegan versions of the Classic Burger and Fries; Tacos with Guacamole, Pico de Gallo and Slaw & Pizza with Salad. The vegan One Potato meals featuring Miyoko's Creamery products will be available for an additional $2.50 per meal – beginning the week of May 24th.
$59.79 (~$12.95/per serving) Buy now!
Bake Me a Wish – The Best Dad Chocolate Cake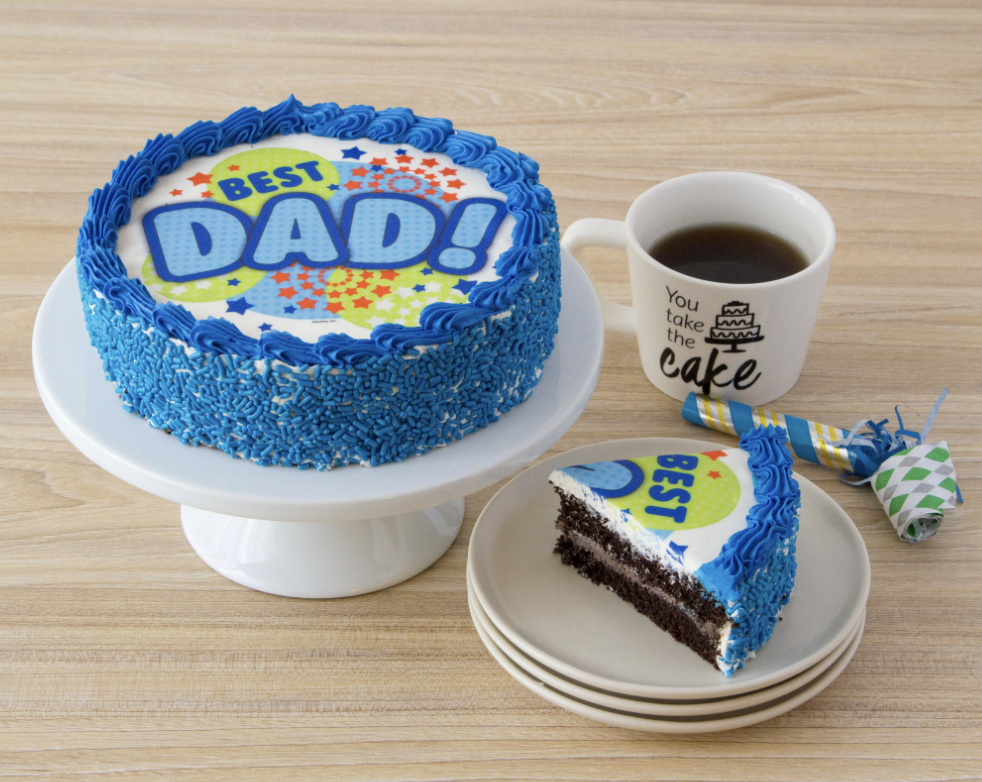 The best cake for the best dad! Impress Dad with a decadent chocolate cake filled with chocolate frosting and topped with sweet vanilla icing. Includes an edible image right on the cake! Each heartfelt gift will arrive in a festive box with a greeting card you can personalize. Printed Image ©2021 DecoPac, Inc.
Follow them on Twitter, Instagram, and Facebook!
$58 Buy now!
U-Stand
Take your fishing trip to the next level with The U-Stand, the world's most versatile umbrella stand. The U-Stand is designed as part container, part umbrella stand, part cup holder, and even part fishing rod holder– making it the must-have item for your next fishing trip. The all-in-one product holds your fishing gear, serves as your cooler and is easy to transport with its convenient shoulder strap. The U-Stand is made with durable, UV protected plastic and will fit any umbrella, ranging from resort grade wood poles to the standard beach umbrella or standard fishing rod.
$44.99 Buy now!
Bomber Jacket Vertical Bi-Fold with ID Window
With 4 credit card slots, a spacious cash slot and additional slip pockets for receipts and other cards, its convenient front flip closure conceals personal information and is slim enough to slip into either a front or back pocket.
$49 Buy now!
Milam & Greene Triple Cask Straight Bourbon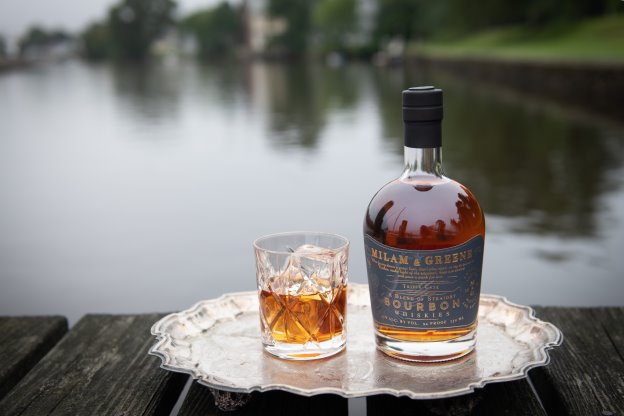 Whiskey is always a welcome gift for Father's Day. With its remarkable flavor, gorgeous bottle, and solid pedigree, Milam & Greene Triple Cask Straight Bourbon is certainly worthy Father Day gift. Excellent whiskey begins with the best ingredients. Milam & Greene Triple Cask Straight Bourbon is a true American whiskey with a Texas heart. It is distilled with American grains from Texas, Oregon, Wyoming and Washington to create robust aromatics and flavors. As the name implies, this delicious bourbon is a trifecta of hand selected straight bourbon whiskies: 3-year-old premium Texas bourbon for a pop of spice married with 4-year-old Tennessee whiskey for vanillas and fruits and 11-year-old Tennessee whiskey for structure and tannins. Complex. Thoughtful. Refined. In good taste. Just like Dad.
$44.99 Buy now!
Pure Grit BBQ – The Essential BBQ Kit
Just in time for Dad's Day and summer BBQ's. Finally, BBQ made FOR plants! Introducing Pure Grit BBQ – a collection of BBQ essentials featuring BBQ Sauce, The Hot Stuff and The Rub – produced and packaged in small batches in New York City. The Pure Grit BBQ sauce, the hot stuff and the rub are available in specialty stores and Pure Grit BBQ's website along with recipes.
The BBQ Sauce is the taste of New York. There is no heavy sweetness, just a touch of agave, no hot heat, just a glimmer and no smoky flavor. Just simple quality ingredients that yield a delicious, premium BBQ sauce that appeals to all palettes.
The Hot Stuff is hot without burning you out. No ghost peppers here. It pairs perfectly with The BBQ sauce to turn up the heat. We pour it on everything from BBQ to Just Eggs to hummus. Because it is thicker and milder than other hot sauces, it can be used liberally and adds depth and texture to any dish.
The Rub is not your normal BBQ rub. Made with many spices including demerara sugar, smoked paprika and smoked salt with a hint of lemon, it will become your go to spice blend. In the kitchen, toss with your veggies before roasting or grilling. We also like to add some to bread dough, on pizzas and even popcorn.
Get Social with Pure Grit BBQ: Instagram, Facebook, LinkedIn
$40 Buy now!
ReGeN De Peau's brand new FLASH CLEANSER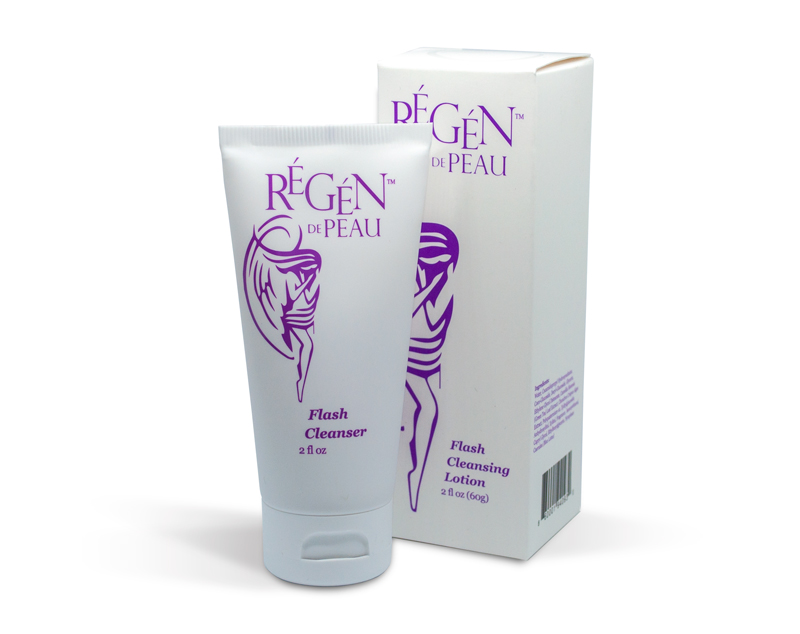 ReGeN De Peau's brand new FLASH CLEANSER skincare for Men & Women. Soap-free, flash foaming gel, good for all skin types that is 100% non-irritating that deeply cleanses, nourishes and moisturizes as it instantly cleans even waterproof make-up. Rinses in a flash, leaving a nourishing, healing barrier to protect against bacteria! Use twice daily. Water-dispersible conditioners hydrate and prepare the upper skin layers to receive the deep penetrating action of RéGéN De Peau II with Pene-Fusion 8™ Technology.
Connect with them @regendepeauofficial
$39.99 Buy now! Readers will receive a 15% discount off online purchases until July 1, 2021.
The Gentleman's Guide to Cooking by Randy Motilall
Cooking is an art form that brings many together. In Randy Motilall's new book, "The Gentleman's Guide to Cooking," he offers readers a step-by-step cookbook with jaw-dropping recipes to cook in their own home. Motilall showcases his passion for cooking in each recipe that is presented throughout his debut book. From plating to executing a delicious dinner, readers will be excited to prepare these stunning dishes and drinks without spending big bucks in the process.
Throughout the book, Motilall's cooking experience shines through the handcrafted cocktails, sesame-ginger tuna tartare, cinnamon spice cake, smoked salmon eggs benedict, among more. Not only is his cookbook made for all skill levels, but he has also partnered up with the No Kid Hungry organization. For every book sold from April to October, the author will donate a dollar to provide a child with ten healthy meals. Readers will be learning tasty new recipes while also giving back to a fantastic association.
$30.99 Buy now!
Heat Holders® Loungewear
Heat Holders recently released their new line of loungewear which is made with the softest fabric and is ideal for sleeping in or just lounging around. Heat Holders loungewear is versatile clothing to make your life warmer! Heat Holders® started with creating the warmest socks and after the success of the socks, they knew it was time to expand their products. The loungewear is comfy, fashionable, and perfect for cold nights sitting out by a fire or just hanging around the house. The loungewear consists of a men's slim-leg jogger, a v-neck t-shirt, and a button-down sleep shirt all coming in black and grey options. All products are under $30 making them not only comfortable but incredibly affordable.
$29.99 Buy now!
Delysia Chocolatier
Only Delysia Chocolatier is able to make decadent truffles that have a decidedly masculine edge. The Gentleman's collection chocolate truffles were inspired by the quiet moments at the end of a long day, when a good cigar and glass of aged scotch provide pure relaxation.
The Dark chocolate truffle is the perfect embodiment of what rich, robust cocoa should be – clean, simple, flavorful. The purist of dark chocolate and cream is used to create a truffle that sets the standard for all other chocolates. For the Scotch truffle, rich 64% bittersweet chocolate base and a 12-year old scotch is blended to elevate the truffles to a whole new level of excellence. A bolder 71% bittersweet chocolate balances out the cigar infused filling of the Cigar truffle. The unexpected ingredients give these award-winning Cigar truffles a subtle, smoky flavor with a slight tingling finish.
The one-of-a-kind Gentleman's collection chocolate truffles is available for purchase twice a year during the winter holidays and again for Father's Day. A good man may be hard to find, but now it's easy to get the perfect gift for those that enjoy the finer things in life.
This deliciously masculine 9-piece truffle collection contains:
3 Scotch chocolate truffles
3 Dark chocolate truffles
3 Cigar chocolate truffles
$25.95 Buy now!
ON THE ROAD LESS TRAVELED by Ed Hajim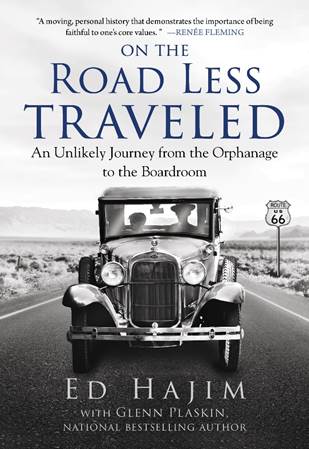 In a memoir filled with human drama, wisdom and timeless life lessons, ON THE ROAD LESS TRAVELED: An Unlikely Journey from the Orphanage to the Boardroom (Skyhorse; March 2, 2021) tells the improbable story of how Hajim bounced from foster homes to orphanages, in a daily struggle to survive, to living the American dream as an accomplished Wall Street executive and model family man with great moral fiber and the means to give back to a world that seemed intent on rejecting him.
It's a powerful story touched with family trauma, deprivation, and adversity balanced by a life of hard work and philanthropy.
$24.99 Buy now!
Candy Club
For the Dad with the sweet tooth, be sure to order a colorful, six-cup pack of sweets from Los Angeles-based company Candy Club. With free shipping for orders over $20, you have the perfect opportunity to mix-and-match your father's favorites for his special day, with options like Watermelon Slices, Choco-Peanut Butter Pretzel Pillows, Cookie Dough Bites, Pink Lemonade Sour Belts, and more.
If you want to support a great cause and grab Dad a specialty item, stop by Cake Monkey Bakery for the Banana Peanut Toffee Crunch Cakewich – a banana cake sandwich filled with peanut buttercream, banana jam, and Candy Club's Chocolate Toffee Peanuts, all coated in decadent bittersweet chocolate. 100% of the proceeds go to People Assisting the Homeless (PATH), whose mission it is to provide housing opportunities and support for the homeless community in Los Angeles.
$8-$20 Buy now!
nudge™
nudge™ specifically designed their products to reduce waste. Last year, 1.2 billion toothbrushes were thrown away in the U.S. These brushes are most often made of plastic that will take over 400 years to degrade. nudge™ is proud to include a 100% compostable bamboo brush in their subscription box as well as compostable silk floss in a reusable glass container.
nudge™ looks to put conscious oral care back on consumers radar without adding more work. Starting at as low as $19.99 a box, nudge™ offers multiple different subscription models based on your personal needs and oral care goals.
nudge™ is the push you need to make better decisions. nudge™ is specifically designed to make your life easier, more sustainable and healthier. Dedicated to helping even the busiest person find time in their day to make better habits, nudge™ is proud to be a part of your daily routine.
Follow them on Instagram, Facebook, or Twitter.
$19.99+ Buy now!
Puzzledly
Fishing has never been so much fun and a catch is guaranteed! Prepare to build brain power while invigorating your visual senses. Appreciate these exquisite, brilliantly colored fish featuring assorted patterns while engaging your intellect. Enjoy the glossy, sturdy feel of each puzzle piece in your hand as you assemble this aquatic museum while looking forward to the sense of accomplishment you will achieve once your creation is complete.
$19 Buy now!
Good Guy Coffee
Jason Collier started Good Guy Coffee with a simple mission – to spread goodness in the world, one cup of coffee at a time. Through its core values of: connection, kindness, compassion, authenticity, and respect – Good Guy Coffees is coffee for a good cause! Good Guy Coffee is fair trade, organic, and harvested in the mountains of Guatemala. Medium roasted, it brews a smooth cup marked with smoky, caramel notes. Pre-order yours today for your Dad! It'll be the best cup of joe he'll have (and for a good cause as a portion of every sale will be donated to a charity).
Follow them: @dr.jasoncollier @goodguy.coffee @southerndentalimplantcenter
$17.99 Buy now!
Pull Start Fire
How about making Father's Day really special this by sharing stories and s'mores around a campfire on a weekend trip or in the backyard and all made so easy with Pull Start Fire. Pull Start Fire is the fastest way to heat things up. With just the pull of the string you can create a wood burning fire in seconds and, best of all, it's super reliable–even lighting instantly in the wind and rain!
$17 Buy now!
GHEE! By Clarified Living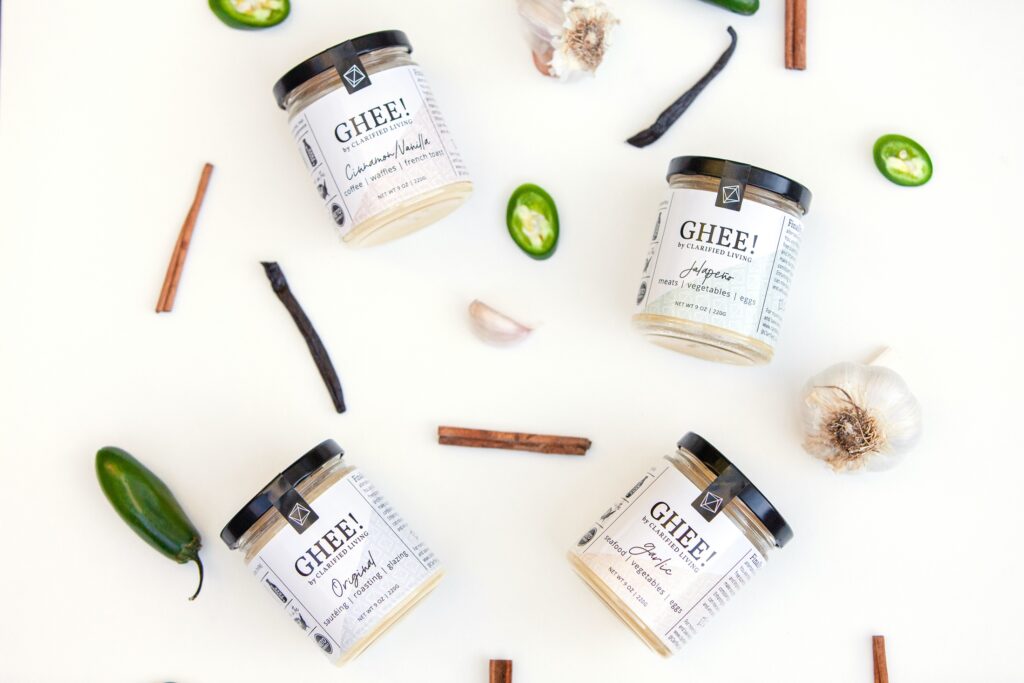 Meet the female-founded, flavored clarified butter product that's a perfect gift for those foodie Dads ready to add some pizzaz to their dishes! GHEE! By Clarified Living is a superior quality, kitchen staple for the health-conscious cook looking for tasty alternatives to everyday oils/butter. Clarified Living is a superfood ingredient, packed with nutritional benefits and buttery taste. The introductory GHEE! line comes in four flavors and is easily used with steak, veggies, eggs, waffles, seafood, and more. U.S. customers can order for direct shipping through the company's website. For those who live in Los Angeles, Clarified Living is available at Farmshop in Brentwood and Uplifters Kitchen in Santa Monica.
$13.75 Buy now!
Chado Tea Room (Pasadena, DTLA, Torrance, Hollywood)
This Father's Day, treat dad to Chado Tea's Devan's Legacy Chai. This chai was specially blended in loving memory of Chado Tea Room's patriarch, Devan Shah. In this delicious blend, you'll taste notes of cardamom, lemongrass, and vanilla. This tea can be served with milk and sugar for a creamy mouthfeel. Available in both loose leaf and tea bags – you can purchase Devan's Legacy Chai in-store and online – shipping can take up to 10-14 business days so order now to have it in time for dad's special day!
Chado Tea rooms are open with indoor and outdoor seating in Downtown, Hollywood and Pasadena, from 11 a.m. to 5 p.m. and reservations are recommended, private tea rooms are also available. For more information, check out their website and follow them on Instagram.
$11.20 and up Buy now!
Old Trapper's Zero Sugar Beef Jerky
Old Trapper's Zero Sugar Beef Jerky is the delicious treat that dad will love this Father's Day. Old Trapper's has no sugar, just 2 grams of carbohydrates, 0.5 grams of fat, and 14 grams of protein per one-ounce serving, yet all the smoky full-bodied richness of traditional jerky. The result is a healthy and delicious treat that allows snack lovers to enjoy the great-tasting meaty protein they crave with none of the sugar and a tiny fraction of the carbs. Zero Sugar Beef Jerky is available for purchase at retailers across the country. Like all Old Trapper jerky products, it is made using the best lean strips of beef, the freshest seasoning ingredients, and real wood-fired smoke.
$14.99 Buy now!
The Hidden History Club
Looking for a Father's Day gift that's different, unusual..unique? Then give your 'history loving Dad' membership to the Hidden History Club, he'll be delighted at such an original gift. Each time they receive an issue of the Hidden History Club in the mail, they'll be reminded of you! It's a really personal and thoughtful gift any history lover will be thrilled to receive.
The Hidden History Club is for people like you: the curious, the knowledge seeker, the person who wants to know more about the forgotten people and events that in-fluenced the way we live today. Each month we'll roam across the centuries (and the Continents) to discover and unearth the facts, figures and hidden historical gems that influenced the way we are today. Our research goes way beyond Google, we read books, articles, reports and sources far and wide to dig out those riveting stories and present them to you in new, exciting ways. We'll look at their often overlooked, forgotten and fascinating back stories. But we'll also investigate and tell you about the myriad of places, events and people that created history in small, but often significant ways-which make for a great read.
Each month your enthralling look back at our hidden and forgotten history will be delivered to your door by mail and contain 10+ entertaining articles full of facts, fun, trivia and knowledge and a bundle of ADDITIONAL contemporary material.
Choose from monthly ($14.50), 3 months ($49), 6 months($79) or a whole year($125) of history! Join them on Facebook and Instagram to see the great information that can come to your Dad each month!
$14.50+ Buy now!
Loops & Wales

Loops & Wales, your one-stop shop for all of dad's socks. The digital marketplace has styles for every dad out there ranging from novelty and quirky designs, to functional styles for every activity from hiking and jogging to BBQing and watching sports with his friends.
Follow them: @loopsandwales
$10+ Buy now!
Carbona Pro Care Outdoor Cleaner
Carbona Pro Care Outdoor Cleaner, a 2021 Product of the Year winner, is the first outdoor cleaner with a built-in brush applicator engineered to spot clean several outdoor living surfaces including outdoor rugs, patio furniture and decks. The oxy powered formula with active foam™ technology and innovative 2 in 1 stain removal system treat stains caused by mold, mildew, algae, dirt and grime. Fathers are guaranteed to love this product, because it is ready-to-use, chlorine bleach-free, and can safely be used around plants, grass and pets.
$8.99 Buy now!
Carrera Slotcar & RC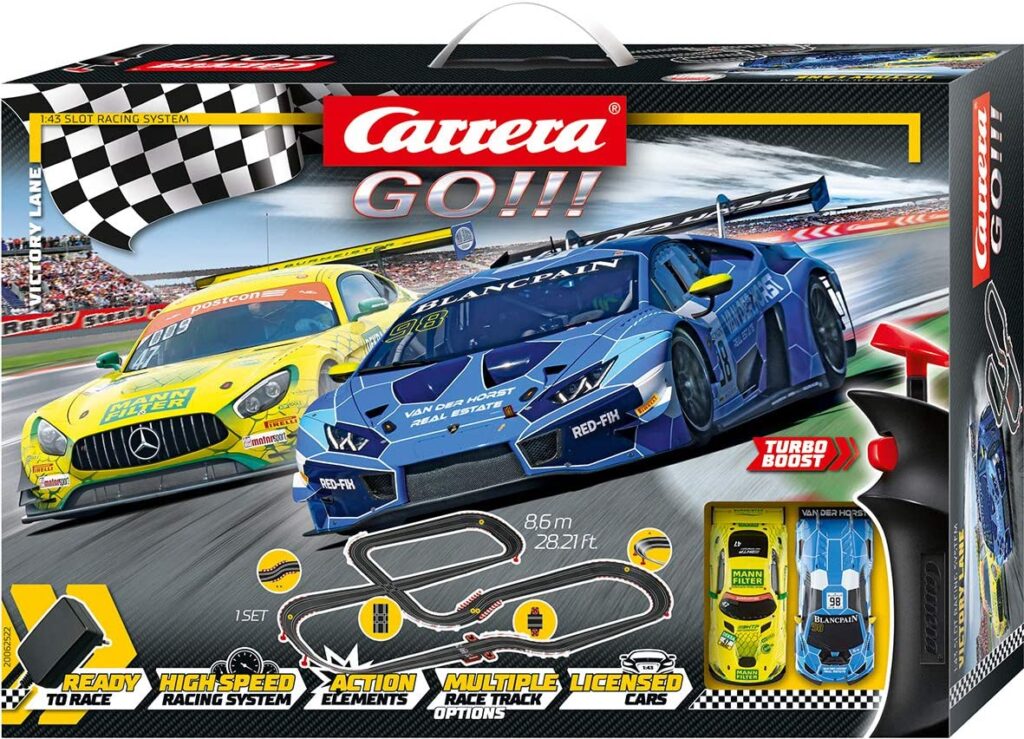 If the pandemic has taught us anything, it's the importance of family time. Wanting to keep everyone entertained and engaged, dads have been turning to throwback fun they grew up loving – from board games to puzzles, playing outside, and now, slot car racing. In fact, 55-year old slot car king Carrera blew through the entire U.S. inventory twice over the course of the pandemic due to the growing popularity!
If you want to surprise your dad with something nostalgic this year, building tracks and competing for bragging rights are the perfect diversion for Father's Day.
Various prices Buy now!
*images courtesy of respective companies
*feature image by Juliane Liebermann on Unsplash